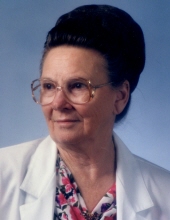 Obituary for Lois Culpepper Corbett
Lois Culpepper Corbett, 94, of Lake Park, passed away on March 1, 2018 following an extended illness. She was born on January 2, 1924 in Echols County to the late Charlie and Wilma Padgett Culpepper. Mrs. Corbett served as a custodian for the Board of Education for many years. She enjoyed sewing, cooking and baking. She loved church and was a member of Church of God. She enjoyed spending time with her family, which she dearly loved.
She is survived by her daughter, Sharon C. (Marcus) Zipperer of Tifton; son, Bobby W. (Pauline) Corbett of Lake Park; ten grandchildren, Shannon Kellerman, Tammy Tudor both of Lake Park, Scott Corbett of Jennings, FL, Sean Corbett of Jasper, FL, Cathy Jo Corbett of Lake Park, Lee Brown of Lake Park, Samantha Greensmyth of Atlanta, Jennifer Corbett of Atlanta, Derrick Zipperer of Smyrna, Kristin Sconyers of Tifton; brothers, Billy Culpepper, Charlie M. Culpepper; sister, Lorene Carter; and several great grandchildren and great great grandchildren. She is preceded in death by her brother, J. Frank Culpepper; three sisters, Jean Finck, Alene Prokop, Doris Barfield; her sons, Randall Corbett, and Tommy Corbett, and grandson, Randall Corbett, Jr.
Throughout her entire life, Mrs. Corbett was a hard worker. While growing up, she helped on the farm and cooked many meals for the field workers. She loved school but had to quit to help on the farm. Because she had a love of school, it was always her desire to see her children graduate from high school. She was blessed to see all four children and all her grandchildren graduate.
She was a planner and wise manager of all her resources. She could multiply the little and make it much. If you went to visit her, you couldn't leave without eating some of her good home cooking. With much love, she made quilts for all her children and grandchildren. Again, turning small things into treasured heirlooms for her family.
In her planning, she went so far as to think of her final days. In 1994, she took care of all her final arrangements to make it easier for her family. She even made sure that the arrangements were guaranteed no matter when her final day came. She loved her son-in-law, Marcus Zipperer, and made sure that he would preach her funeral.
Not only did she love and cherish her family, but she loved God and her church. She was a true servant to others. She was saved at an early age and served God as long as she was able. Even though in her last days she battled dementia and Alzheimer's disease, she always remembered her favorite bible verse, John 3:16. On March 1, she entered into the joy of the Lord with a renewed mind and body where she will live forevermore.
Services for Mrs. Corbett will be held at 2 p.m. on Saturday, March 3, 2018 at Sardis Baptist Church. Reverend Zack Corbett and Reverend Marcus Zipperer will officiate. Burial will follow at Carter Cemetery. The family will receive friends one hour prior to the service from 1 – 2 p.m. at Sardis Baptist Church. Condolences to the family may be conveyed online at www.mclanecares.com. Carson McLane.
Previous Events
Visitation
Sardis Baptist Church
128 Barney Rd.
Echols County, GA 1
Service
Sardis Baptist Church
128 Barney Rd.
Echols County, GA 1
Cemetery Details
Location
Carter Cemetery
Sardis Church & Barney Roads
Lake Park, GA 31636