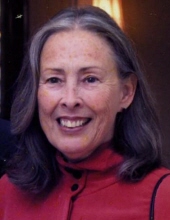 Obituary for Linda Lockington Hill
Linda Lockington Hill was born in Aberdeen, S DA on July 28, 1948 and died peacefully at home with her dogs Shelby and Scooter next to her on June 23, 2018. The wife of Mike G. Hill who passed in May 2017, she leaves behind her sister, Nancy and husband Peter Rallis of Colorado and her brother Michael, wife Tamara, their daughter Moira and son Kristian Lockington of Texas. Her parents, Air Force Col. Bob and Etta Lee Lockington and brother Robert preceded her in death. She and her sister attended VSU and graduated together with the Class of 73. She settled with Mike in Valdosta and began a career she loved as an Award Winning Real Estate agent.
Linda courageously fought COPD. She beat the odds against long term survival and valiantly lived with the disease for 20 years. She fought the good fight and crossed the finish line of life on her terms. She will always be remembered for her laughter, good humor and her zest for living to the very end.
The family would like to thank Dr. Beale for the outstanding care he gave her through the years. We also thank the wonderful Bethany Hospice Team; home health care aids Lorraine Bryant and Diana Green; her housekeeper Gloria Smith; for their loving care. Many heartfelt thanks to Suzanne and Fred Gray for their endless phone calls and countless trips from Orlando, FL to visit and support Linda. And we most sincerely thank Susan and Ray Ring who gave of their time and love tirelessly, assisting Linda in every way they could to make her journey, particularly the past year, as easy as possible. To all of you, and to her dear friends too many to list but who constantly visited and brought her yummy home cooked meals, know that your friendship was truly a gift from God. You were God's voice and hands as He worked through you to take exceptional care of our beloved sister. May you be blessed tenfold.
A memorial service will be held on Friday, June 29, 2018 at 4 p.m. in the chapel of the Carson McLane Funeral Home with Nancy Sartin Richardson officiating. If you so choose in lieu of flowers please donate to Bethany Hospice, 2700 N Oak Street, Building B, Valdosta, 31602. Condolences to the family may be conveyed online at www.mclanecares.com.
Previous Events
Service
Carson McLane Funeral Home
2215 N. Patterson Street
Valdosta, GA 31602