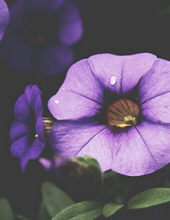 Obituary for Carolyn McLeod O'Rourke
Carolyn McLeod O'Rourke
1932-2018

Carolyn McLeod O'Rourke of Warner Robins, Georgia passed away on July 19, 2018. She was born in Valdosta, Georgia on September 19, 1932, the only child of Mildred and Ira McLeod. Carolyn graduated from Valdosta High School and attended Valdosta State College. She married Lieutenant Jerrold Thomas O'Rourke, an optometrist stationed at Moody Air Force Base in Valdosta, and embarked on the military life. During Dr. O'Rourke's active duty military career, they were stationed in Orlando, Florida, Anchorage, Alaska, Biloxi, Mississippi, Oklahoma City, Oklahoma, and Warner Robins, Georgia. They also lived briefly in Fort Morgan, Colorado. While stationed at Elmendorf AFB, Alaska, Carolyn and her family survived the Good Friday Earthquake of 1964. In retirement, Carolyn and Jerry enjoyed their fishing club and Carolyn was part of a grandmothers' bowling team for many years. She also spent many years serving on the Altar Guild at All Saints Episcopal Church. During these years, Carolyn and Jerry became grandparents and Carolyn was adamant that those little children would attend child care in her home. Later in life, Carolyn traveled to Hawaii, Japan, Israel and Italy. While in Rome, she had the good fortune to visit the Vatican and observe Mass by Pope John Paul II. Jerry predeceased her in 2011.
Carolyn is survived by her three children, Marjorie O'Rourke of Houston, Texas, Dr. Diane Swift of Warner Robins, Georgia, and J. Thomas O'Rourke, M.D., of Washington, D.C. She is also survived by her son-in-law, Jamie Swift, two granddaughters, Jennifer Miller and Molly Swift, and one grandson, Rocky Swift and his wife, Yukiyo.
Carolyn's family extends its thanks and gratitude to the nurses and staff of The Lodge in Warner Robins for their compassionate care of our mother in her last years.
Private graveside services will be held at Sunset Cemetery in Valdosta. In lieu of flowers, the family requests that any donations made in Carolyn's honor be directed to the USO or any Veterans' organization.

Carson McLane Funeral Home is in charge of arrangements. Condolences may be conveyed online at www.mclanecares.com.